Philomena Lee Defends The Adaptation Of Her Story In New Judi Dench Movie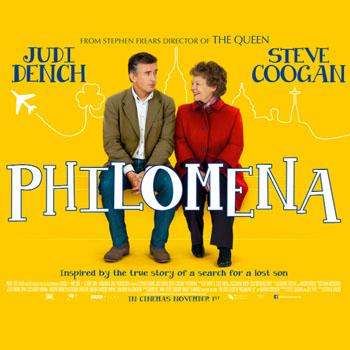 A new movie starring Judi Dench has drawn criticism for the way it adapted the story of the subject, Philomena Lee — and now she's fighting back to defend the film.
According to an report on Deadline, after a somewhat nasty review was published by the New York Post's Kyle Smith about the newly released and potential Oscar contender Philomena, Lee responded directly to Smith with an open letter.
"Your review of the movie paints its story as being a condemnation of Catholicism and conservative views. It states that the relationship depicted between Mr. Martin Sixsmith and myself comes across as contrived and trite, and funny for all the wrong reasons. Forgive me for saying so, Kyle, but you are incorrect," Lee wrote.
Article continues below advertisement
"What Stephen Frears did with Martin's book is something extraordinary and quite real. Stephen's take on the story of Martin and me searching for my long lost son, who I hadn't spoken of to a single soul in fifty years, has overwhelmingly spoken to those who have seen it in a very positive light. For that I am intensely grateful, not just because people the world over have watched the movie with open hearts and embraced me for coming forward with the truth after all this time. The story it tells has resonated with people not because it's some mockery of ideas or institutions that they're in disagreement with. This is not a rally cry against the church or politics. In fact, despite some of the troubles that befell me as a young girl, I have always maintained a very strong hold on my faith."
The movie is about Lee's life: she was sent to a Catholic monastery in Ireland as a teenager after she got pregnant and was persuaded to sign away her rights to the child. She still cared for him for the first three years of his life while she worked as an indentured laundry lady, and then saw her son given up for adoption. The movie is about how, after keeping this a shameful secret for 50 years, she teamed with a disgraced journalist named Martin Sixsmith to find that son.
Article continues below advertisement
"Kyle, Stephen's movie about my story is meant to be a testament to good things, not an attack. It is a testament to the undying bond that's exists between mothers and their children, something that I've found time and distance have no bearing on. It is a testament to the willingness to never give up on keeping that bond alive, even if all odds are pointing you against it," Lee said in the letter.
"It is also a testament to the fact that no matter how old we grow, there is always a chance we will meet someone, however different from us, that might impact our views on humanity and help guide us on a new, if perhaps unforeseen, path."