Nick Cannon & Mariah Carey's Separate Lives: 107 Days Since The Couple Was Last Photographed Together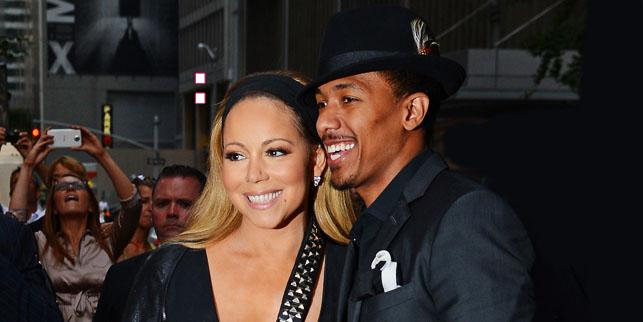 Is Nick Cannon choosing his career over his wife? Mariah Carey was nowhere to be seen when he walked the orange carpet at the 2013 TeenNick Halo Awards in L.A. on Sunday, November 17. Instead, she was across the country in NYC, which is increasingly the status quo for the pair. Now, RadarOnline.com has learned that the couple's once-hot love affair has turned into a long distance relationship, with 107 days elapsed since the couple were last photographed together.
Article continues below advertisement
Carey admitted to the strain during a recent interview with Hot 97 in NYC. The couple's first year of marriage, 2008, "was the easiest," she said. "And then in 2009 he started doing America's Got Talent so he just works constantly."
The show was based in LA. -- where Nick spends most of his time -- until recently, where the couple have a home, but Carey says she isn't heading out there any time soon. "I like to work at home in my little studio …" she explained. "The house in L.A. … I mean, he loves L.A."
She frowned, "But I'm from here."
The nature of Cannon's work is also pushing the couple apart, Carey admitted. When host Angie Martinez brought up Cannon's stand-up comedy, which often references the couple's marriage, Carey said, "I hate it."
"In his world, he feels, in the world of comedy, that he can have license to say things that he wants to say," she said. "But if it goes too far, that doesn't mean I'm not gonna say, 'Check please.'"
Revealing that his next act contains more intimate information about their relationship than ever before, Carey insisted, "I can't tell him don't talk about this at that. But for me, I look at certain relationship in the public eye, and I think, 'See that's class, when you don't have to talk about that relationship that much.' I'd much prefer that he silencio, just a little bit."
The couple celebrated their fifth wedding anniversary this May, but with these new tensions and the distance between them, do you think they'll make it to their sixth? Let us know in the comments!