Exclusive
Martin Sheen's Agony: 'The West Wing' Star Fears Charlie's Ex-Wife Will Shut Him Out Of Twins' Lives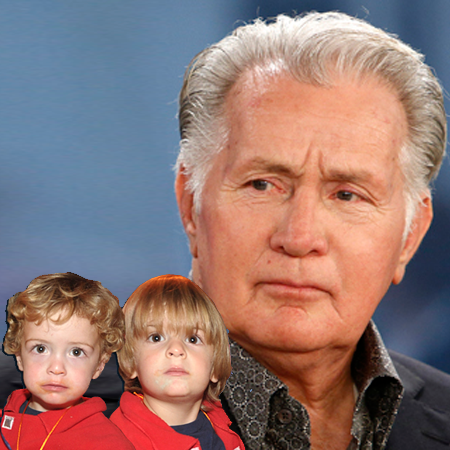 A "heartbroken" Martin Sheen fears he and his wife Janet will be cut out of his grandchildren's lives should Brooke Mueller regain full custody of the troubled twins, RadarOnline.com has been told.
The legendary West Wing star has been spending more time with Bob and Max since they were placed in the temporary guardianship of their son Charlie's second ex-wife, Denise Richards.
"Martin and Janet have got to know and spend more time than ever with Bob and Max while Denise was in the role of their guardian," a source told RadarOnline.com.
Article continues below advertisement
"Brooke never allowed them to see them because she wanted to hurt Charlie.
"Unfortunately, Brooke will once again be calling the shots as she is on track to get custody back. Once that happens, Martin fears that Brooke won't allow the boys to see their grandparents. It's a sad situation because Brooke allows her mother, Moire Fiore, along with her step-father, to enjoy a very close relationship with Bob and Max."
Making the bitter custody battle even more perplexing, Martin, 73, has never been "critical of Brooke in front of the boys or anyone else," the insider said.
"He recognizes that she has demons to battle and he knows his son is no saint," the source said.
"But all he wants is to continue to be a part of his grandson's lives. It breaks his heart to see the boys at such a young age going through so much. He is hopeful that the chaos will stop soon."
Article continues below advertisement
As RadarOnline.com first reported, Mueller, 36, will be back in a Los Angeles court on Tuesday where a judge is expected to formally sign off on her brother, Scott, as the boys' new temporary guardian. Sheen, 48, isn't expected to be present, as he'll be filming his TV comedy, Anger Management.
It follows Richards' heartbreaking letter to the Los Angeles Department of Children & Family Services, during which she outlined the reasons why she could no longer care for the twins.
In it, the Wild Things star referenced her former-in laws.
"His (Charlie Sheen's) parents have been able to have a relationship with the boys as well. Janet and Martin Sheen have become very involved since placement," Richards, 42, wrote.
Said a source: "Martin and Janet are quite possibly the best grandparents any child could ever ask for! They enjoy a very close relationship with Denise and Charlie's daughters, Sam and Lola. They're extremely doting."
The insider noted they were "notorious" for spoiling their grandchildren, "which is their right at this point in their lives. They'll always be there for Bob and Max, no matter what or who stands in their way."