Exclusive
'Love & Hip Hop' Star Stevie J Leaves Voicemail Begging Baby Mama To Stop Blabbing About His Unpaid Child Support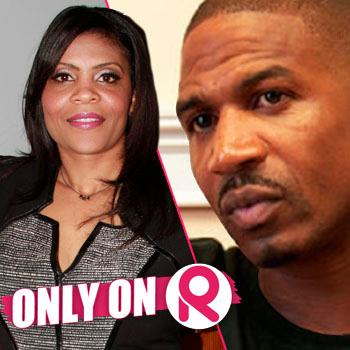 Love & Hip Hop star Stevie J. owes a lot of money to his ex-girlfriend for unpaid child support, and determined to get it she held a press conference on Thursday — but not before the VH1 reality TV star left a voicemail for her begging to keep her mouth shut, RadarOnline.com is exclusively reporting.
Stevie J. (real name Steven Jordan) owes a grand total of $1,158,391 to Carol Bennett for the two children they have together and over a course of 14 years, has only paid $132,220.30.
Article continues below advertisement
Bennett's rep, Sibrena Stowe de Fernandez, exclusively tells RadarOnline.com a voicemail was left by Stevie J. to his baby mama stating: "What's going on, uh I see all this press it's going crazy and then I see something 'bout a press conference on October 31. I would ask you not to do a press conference...so let's try to figure out what we doing, what's goin' on aight?"
Read The Warrant For Stevie's Arrest
But Bennett did the press conference in New York City anyway.
"My goal is not to incarcerate Stevie J.," she said during the conference.
"My intent is to find a resolution and to co-parent with Stevie J. and that means emotionally and financially so that our children can receive the support that they deserve."
As RadarOnline.com previously reported, an arrest warrant was issued for Stevie J. in 2010 with the New York City Police Department because of the owed money, but was later discharged without payment. Bennett has now enlisted the help of Project Child Support, an organization spearheaded by Kai D. Patterson, who is the CEO of Bounty Alert and Founder of the Custodial Support Foundation to uncover and collect Stevie's assets, including any and all companies that may be used as a financial shelter.