Is Lamar Odom On His Way Back To The NBA? Khloé Kardashian's Estranged Husband Meets With L.A. Clippers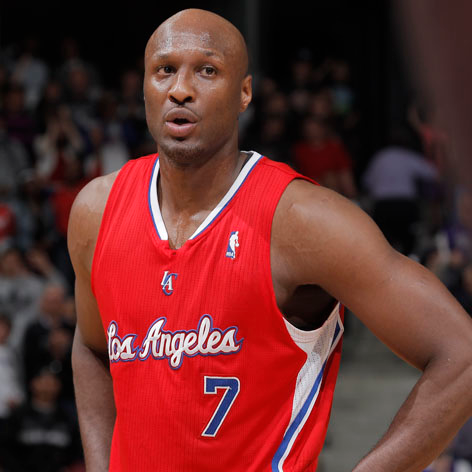 The status of his marriage to Khloé Kardashian is still way up in the air but could Lamar Odom be headed back to pro basketball?
He met on Friday with the L.A. Clippers coach and management, USA Today is reporting. The paper also notes that the Clippers do have a spot open on its roster.
His signing, if it happens, could come in the next few days.
Odom's Keeping Up with the Kardashians star estranged wife is still wearing her wedding ring, a sign she had not yet given up on Odom who cheated on her multiple times and has battled drug problems.
Article continues below advertisement