Motocross Champion Kurt Caselli Killed Racing The Baja 1000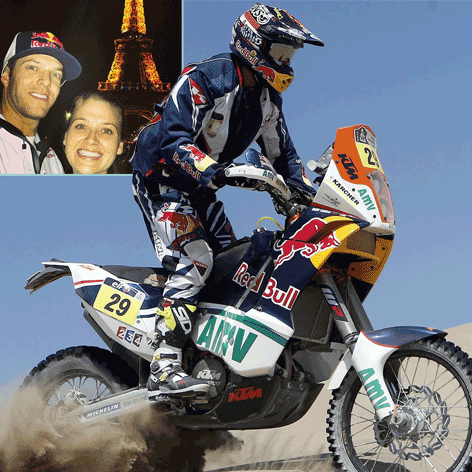 Kurt Caselli, one of the world's biggest names in off road racing, was killed Friday while competing in the 2013 Tecate SCORE Baja 1000.
Caselli was at mile 792 in the legendary race when he apparently hit a small animal and lost control of his bike.
The crash "resulted in severe head trauma," according to a statement put out by Caselli's KTM Racing Team. "He died of his injuries in Ensenada."
Among his countless honors, Caselli was the WORCS champion in 2007, 2010, and 2011, reports ESPN.
Article continues below advertisement
A fan favorite, Caselli was also known for never turning down an autograph request.
The 30-year-old California native had just recently become engaged to Sarah Jean White.
"Nothing better than hearing the love of my life say YES," Caselli wrote when he shared the happy news of his engagement proposal.