Exclusive
'I Control My Destiny' Khloé Kardashian Moving Closer To Divorce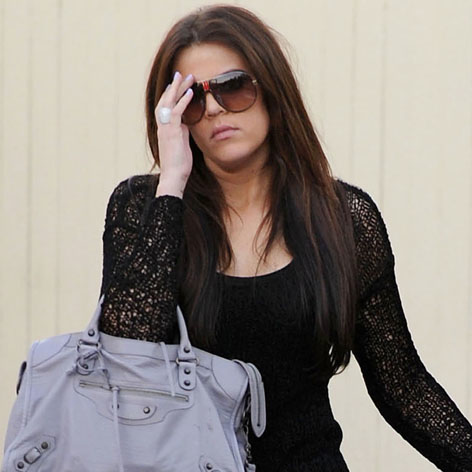 After months of trying her best to get husband Lamar Odom back on track and back into her life, it appears Khloé Kardashian may be ready to cry uncle.
"Know you can only trust yourself. I control my destiny," the Keeping Up with the Kardashians star told her followers after news broke this week that Lamar had been seen visibly intoxicated at a nightclub.
And after Odom was quoted saying he and Khloé were doing "great," she wrote, "Scary when people believe their own lies."
MORE ON:
Keeping Up With the Kardashians
Article continues below advertisement
Although Kardashian and Odom were spotted together at Kanye West's L.A. concert, they have not moved back in together and reportedly haven't even seen each other since that encounter a week ago.
Her family is keeping her smiling though, and on Friday decorated the foyer of her mansion with blow-up zoo animals.
"My angels know..." Khloé wistfully told her followers, about the surprise that greeted her after her "longest day ever."