Katy Perry's 'Prism' Album: Potential Biohazard Threat To Australia!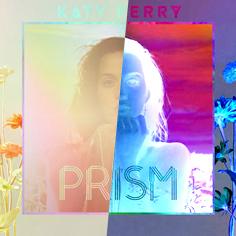 Australian officials fear Katy Perry's new album "Prism" may be hazardous to the country, RadarOnline.com is reporting.
The 29-year-old singer's album features seed paper that encourages fans to plant and "spread the light" -- but the paper has become a cause for concern because international versions may include plants not local to Australia.
Officials have been told to inspect all copies of the album being shipped in from overseas.
Article continues below advertisement
"Seeds or plant material of international origin may be a weed not present in Australia or the host of a plant pathogen of biosecurity concern," a department spokesperson told the Sunday Morning Herald.
"The Australian Government has a strong system in place to detect and respond to material of biosecurity concern. This includes the inspection of mail, cargo and baggage."
Copies purchased within Australia that contain locally-sourced seeds have been cleared, but editions being shipped in from the United States and other countries will struggle to meet Australia's notoriously strict custom laws.
Perry, who has yet to comment on the biohazard concern, is also enjoying her No. 1 status, with the top-selling female album of the year.