Exclusive
Kandi Burruss Played By Cheating Fiancé? Housewife Cynthia Bailey Tells Costar, 'Ask Your Man What's Going On!'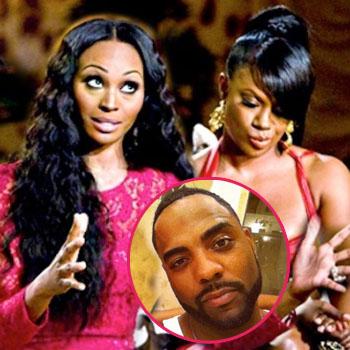 In a preview for the upcoming season of The Real Housewives of Atlanta, Kandi Burruss' mom tells Kandi she had heard that her fiancé Todd Tucker has been sneaking around with another woman.
Now, Kandi's costar Cynthia Bailey has come forward to share some advice on how Kandi can deal with the rumors that Todd is a love rat!
"I think that when you are a successful woman and you have a lot going on, other women are attracted to your man," Cynthia told RadarOnline.com in an exclusive interview.
Article continues below advertisement
"They're like, 'If you want him, maybe I should want him. It's just the way it is.
"It's only a matter of time before there are rumors that get out that say, 'Oh, so and so said that she was with your man,'" Cynthia added. "We all go through that."
So how should Kandi handle this situation?
"The best advice I can give to Kandi and to anyone who has been phased with cheating rumors — because I've certainly been the victim of it as well — is to just ask the questions," Cynthia said. "Ask your man what's going on and just kind of move on."
Cynthia's reasoning is that rumors are sometimes unfounded.
"Unless you have reason to suspect that there could be some validity to it, for the most part, it's usually just rumors," she says. "Our guys know that if they cheat, who are they going to cheat with and us not find out? Everyone knows who they are."
According to Cynthia, the RHOA men can't even go to another country and cheat without the housewives finding out.
"They can't even go to Spain and cheat," she says. "Some hooker in Spain will be like, 'I'm with Peter Cynthia's husbad in Spain.'"
"That's the beauty of social media: I would get that tweet in two seconds, so it's kind of hard for these guys to really stray," Cynthia adds. "Because usually the girls that would stray with a married man, or a committed man, they're going to tell somebody."