Justin Mutiny? Lil Twist Declares: (Bleep) You Scooter Braun!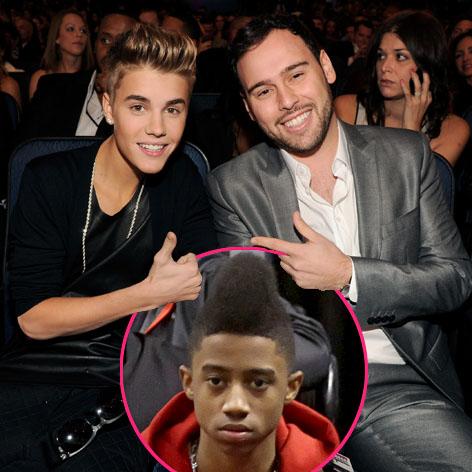 Justin Bieber's inner circle is in crisis!
His pal Lil' Twist Wednesday took to Twitter to launch a diatribe against the singer's manager, Scooter Braun. Twist, in an extended tirade, implied that Braun has been putting his own twist, pardon the pun, on Bieber's proclivities, in some cases, wrongfully throwing the heat on him.
He wrote, "Ima keep it 1,000,000 the media drove me away from 'social media' ... Not saying they drove me away from my core fans but the shit some ppl. Are entertained by ... Isn't the real s***... It's been people I've surrounded myself with that's put false information out to help their Side stay squeaky clean... And I took that... But with that being said..
Article continues below advertisement
"F*** u Scooter and everything u stand for.. And all yo fake stories. It was all planned out... All a set up.. Every story.
"F** em... But I leave it there .. Now u know.... But what up I'm back. Wouldn't even lie to ya... S**t crazy. But that's why I been hella quiet... Didn't kno what the F** to say.. Knowing the truth... #TeamTwist has spoke!"
We have yet to hear the Biebs weigh in on this in-house quarrel, but rest assured when he does, we'll bring you up to date on it, right here on RadarOnline.com.