You Lookin' At Me? Jessica Simpson & Eric Johnson's Baby Boy Is Wide-Eyed At LAX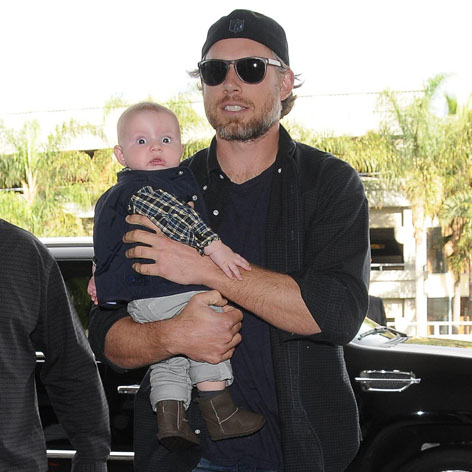 Ace Knute Johnson seemed to be saying "hello world!" with the comical expression the baby boy struck while being carried in his father's arms Friday.
Except for a couple of Twitter snaps, Jessica Simpson and Eric Johnson's five-month old son has been mostly kept undercover by his parents until now.
That changed on Friday when former NFL player Johnson carried Ace and shared a smile with fans who oohed and aahed at his adorable son as they departed Los Angeles International Airport.
Article continues below advertisement
Father and son were traveling to Dallas to join up with Simpson.
Jessica and her sister, Ashlee Simpson, are making an appearance to promote their fashion line at a Dillard's on Saturday.
Jessica and Johnson's daughter, Maxwell, traveled ahead with mom.