Jeremy Piven Kiss & Tell! Ex-Lover Declares 'Entourage' Star 'Worse Than Ari Gold' In Real Life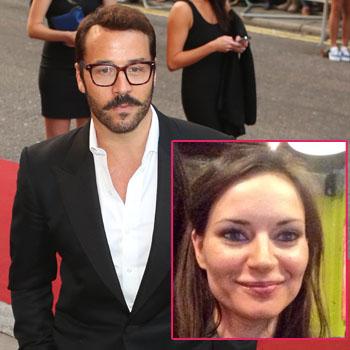 It turns out Jeremy Piven played such a convincing Ari Gold on Entourage, because he is Ari Gold! At least, according to an ex-lover.
A 31-year-old journalist who met Piven in 2008, claims she spent several nights with the actor who she describes as arrogant, sarcastic and disparaging.
"He was picked for the Ari Gold role for a reason," Sarah Tressler told Star magazine in an exclusive interview.
"He is a natural at that arrogant, overconfident, over-the-top role. He has to restrain himself from being nasty, sarcastic and disparaging about people."
Article continues below advertisement
Tressler says after she interviewed Piven at a promo party he flirted and texted with her later in the day — asking her to come over.
"I was wrapped up in the magic of it all — this A-list star taking such an interest in me," she says.
But her experience with Piven was anything but magical and she says "he didn't really make much of an effort to seduce me."
Tressler says Piven took her clothes off in a way that was "awkward and mundane…not that memorable or very good. Not very kinky."
Entourage Red Carpet Season 7 Premiere
The romance (what there was of it) fizzled when Piven flaunted another woman in Tressler's face.
"She was taller, blonder, tanner and layered with expertly applied makeup," she told Star.
"When we were walking out of the theater, Jeremy asked his assistant, 'Can we get her a key to the apartment?' At that moment, I knew we were done."
To find out more about Tressler's experience with Piven, pick up the latest issue of Star magazine on newsstands now and available for download here.