She'll Be EAR For You! Jennifer Aniston Shows Off Cartilage Piercing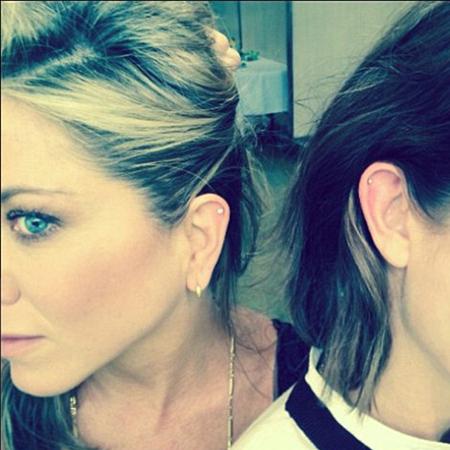 Jennifer Aniston showed off her new do, and a new piercing, via a pal's Instagram, and we've got a look at the shots for you right here on RadarOnline.com.
Gucci Westman, a makeup pro who's besties with the 44-year-old Friends beauty, posted the shot of she and Jen with the caption, "Me and #jenniferaniston got our ears pierced today!!! #memories @mrchrismcmillan #loveyou."
Westman also works with A-listers such as Cameron Diaz, Gwyneth Paltrow and Drew Barrymore, among others.
Article continues below advertisement
Speaking about her updated new do, the sexy star told ElleUK the updated look was actually to salvage damage incurred by getting a Brazilian Blowout.
"It's fun to change it up once in awhile," she said.