Hot Book For The Holidays -- 'The Big Picture'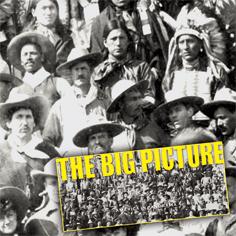 Author Josh Sapan takes readers on a journey through panoramic group photography in a celebration of what Luc Sante calls a "strange and compelling medium."
The Big Picture features nearly 100 gorgeous duotone photographs — some published for the first time — that brings American history to life, from the Coney Island surfside to large-scale religious revivals and civil-rights protests to home-front efforts during two world wars.
Article continues below advertisement
Some of the images encompass a full 360 degrees.
Sapan captions each photo in a way that describes the people and stories in a captivating way while celebrating the public figures and reflections that connect these Americans of another time to our own lives today.
The Big Picture is available now on Amazon.com.