Exclusive
Gwen Stefani Is A 'Low Maintenance Mom' This Pregnancy: She's Not Letting It Take Over Her Life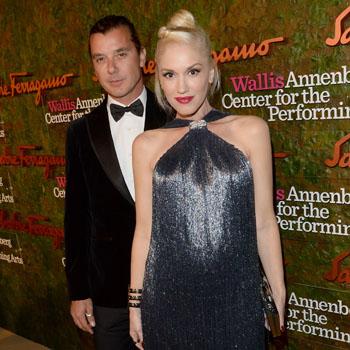 Gwen Stefani is no stranger to motherhood, but this go around the No Doubt rocker is taking a very different approach and RadarOnline.com has all the exclusive details.
Stefani, 44, is currently pregnant with her third child with hubby Gavin Rossdale and an insider tells RadarOnline.com she's treating the entire experience completely different than her first two times and is such a low maintenance mom this go-around, some are wondering if she's taking it seriously enough.
Article continues below advertisement
"Stefani is working through this and even going to a lot of parties and social functions as if she isn't pregnant at all, and she's not interested in having long conversations with her friends about it either," a source close to the situation told RadarOnline.com.
"She's clearly trying to be the ultimate low maintenance mom."
And her "effortless" pregnancy has inspired some friends in her inner circle — including Jennifer Aniston — it has worried some as well.
"Everybody is wondering how Gwen is doing it, and worrying a little that she might be pushing herself a bit too hard," the source added.
"Even when people bring up that she's pregnant, she tries to change the subject -- she's definitely trying to do something different with this pregnancy where she doesn't let it take over her life the way it did when she had her boys. It's a very different approach."