Gay Daughter Of 'Stuttering' John Melendez Crowned High School's Homecoming Queen With Girlfriend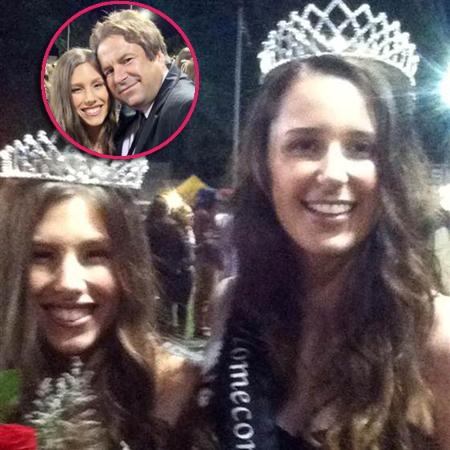 Greta Melendez, the daughter of Howard Stern flunkie-turned-Tonight Show writer "Stuttering" John Melendez, was named the homecoming queen of Calabasas High School along with her girlfriend Lily Cohen, RadarOnline.com has learned.
Greta, 17, said she's been openly gay for three years, and was a target of bullying early on, as a result.
"At the time, I thought there was something wrong with me to be getting hate from people I didn't know," she told TODAY. "I don't usually let that type of hate bother me. I actually use it to fuel me so that I can help other people."
Article continues below advertisement
Channeling her energies, Greta currently serves as vice president of the school's peer support group, and president Gay and Straight Alliance Club.
Last month, she and Cohen were nominated for the honor, and subsequently won, culminating in what Greta called "one of the most amazing moments" of her life, "just to see the crowd stand and applaud for two people who love each other.
"Actually seeing your school, which has made you feel bad about this, seeing them do a 180 turnaround and change their minds, that was the most amazing thing I've ever seen."