Exclusive
Fist Fight! Parents Brawl At Brandi Glanville & LeAnn Rimes Kids Soccer Match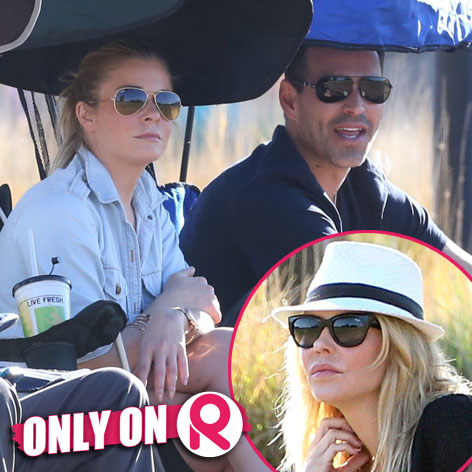 An all-out brawl nearly broke out at Mason Cibrian's soccer match Saturday -- and for once, mom Brandi Glanville and stepmom LeAnn Rimes -- who were both there on the sidelines -- weren't the ones fighting.
"Wow a full on fight between grown men might just go down at a kids soccer game over a bad ref call," LeAnn wrote to her fans.
Her husband and Mason's dad, Eddie Cibrian, was not one of the guys with his fists up and he and LeAnn actually considered taking their boy off the field and home.
Article continues below advertisement
"Seriously the grown ass dads are acting like children at soccer yelling and trying to start fights," Glanville chimed in as it was all going down.
Fortunately, cooler heads finally prevailed and the game went on.
But mom, stepmom and dad all had a lot of explaining to do to Mason and his brother, Jake , about why grown-ups can sometimes be such jerks.