Exclusive
Charlie Sheen Sex Tape An Extortion And Blackmail Plot: Sources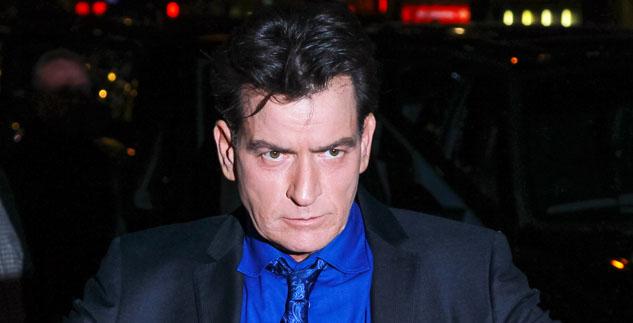 Darwin Vela, the man who claimed to have been kidnapped last week just before he was scheduled to testify in a preliminary hearing involving stolen property from Nicolas Cage's baby mama, approached Charlie Sheen's reps and asked for a significant amount of money for a sex tape that RadarOnline.com has exclusively learned doesn't exist.
Vela and his girlfriend, Kelly McLaren, were scheduled to testify in the preliminary hearing for Cage's baby mama, Christina Fulton, whose former handyman, Ricardo Orozco, was charged with stealing Fulton's computers, and other personal items. Vela, mysteriously disappeared on the eve he was scheduled to testify.
Article continues below advertisement
Several days later, Vela flagged down a motorist and claimed he had been kidnapped. Cops aren't buying his story, and claim the kidnapping was a hoax.
Just a few weeks ago, Vela and McLaren "approached Charlie Sheen's reps, and said they were in possession of a sex tape in which the actor was featured. They also claimed to have other incriminating information against Charlie, and wanted money," a source told Radar.
"Charlie's camp immediately went to the cops. There is absolutely no sex tape involving Charlie that they are in possession of. It was a shakedown and a really bad one at that. Charlie is fully cooperating with the ongoing investigation."
According to the Los Angeles Times, Vela and McLaren were arrested in Inglewood, Calif. on Monday night, and held on $50,000 bail. Cops believe the couple took part in the burglary with Orozco.
Article continues below advertisement
But when McLaren took the stand Thursday, she invoked her 5th Amendment right not to testify, according to district attorney's spokeswoman Jane Robison — and a police detective who took the stand discussed an encounter involving Orozco, Vela, McLaren and an attorney who has represented Sheen.
According to the LA Times, "The detective said that before the break-in, the trio met with the attorney and told him they knew of a sex tape involving Sheen, Robison said. They said they did not have the tape, the detective testified, and the attorney told them he would talk only to someone who had it."
A source tells Radar, "It was over six figures that they wanted from Charlie. They were focused on the money, and that is it."
Among the slew of charges the duo could be facing are burglary, conspiracy and extortion.