Exclusive
Child Protective Services Call Emergency Meeting Between Brooke Mueller & Denise Richards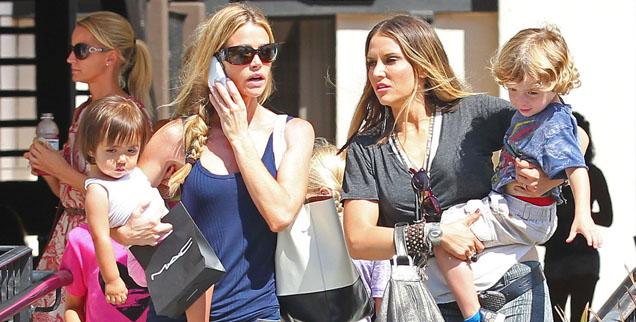 The embattled Los Angeles County of Department of Children & Family Services has called an emergency meeting between Brooke Mueller and Denise Richards to determine if a peace deal can be struck regarding custody of Charlie Sheen's four-year-old twin sons, Bob and Max.
"The meeting has been called in hopes of convincing Denise to keep the boys for at least another three weeks until Brooke is scheduled to get them back," a source with knowledge of the situation revealed to RadarOnline.com.
Article continues below advertisement
"Though it's an informal meeting, some of the senior most officials at DCFS will be attending. The department is privately expressing concern about Denise's letter in which she detailed the twins' pattern of destructive and violent behavior."
As RadarOnline.com exclusively reported, the heartbreaking letter by Richards informed DCFS that she no longer felt capable of caring for the boys in her home.
"With a heavy heart," Richards laid out the painful story of how the boys came to find refuge with her and daughters Sam, Lola and Eloise.
But she detailed how recent contact with their mother, Mueller, had transformed them from "kind and loving" young boys to "zombie-like" boys who exhibit "extreme violent mood swings" and "violent behavior."
According to Richards, her daughters had been "strangled, kicked in the head and stomach, scratched, bit, slapped, punched in the face and head" and spat on by the boys, as have the family dogs.
One night, she claimed, they even broke into their baby sister's room and relieved themselves in her tub, flinging their feces all over her bathroom.
"With no authority to make decisions on their behalf, I feel my hands are tied in providing them the proper help, support, and care that I feel as a parent that they need," the Wild Things star wrote.
After more than 20 stays in rehab — including two while pregnant — and a 5150 psychiatric hold this May after overdosing on crystal meth, Mueller is on track to regain full custody of the twins.