Brandi Glanville Confronts Kyle Richards Over 'Bullygate:' It Sucks To Be Called A Bully In Front Of My Children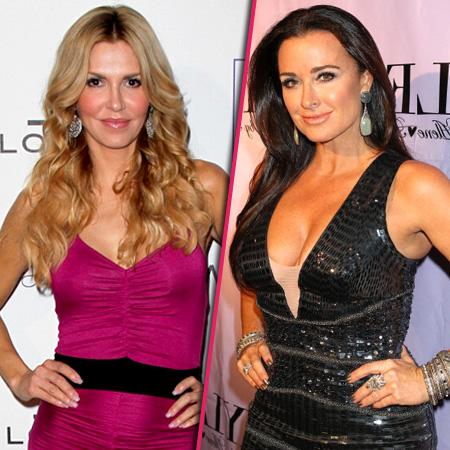 Article continues below advertisement
"But then yesterday, I was getting chased down in Calabasas by the paparazzi saying Kyle Richards is calling me a bully," she later tells Kyle's sister, Kim Richards.
Later when all the housewives meet for lunch, Brandi confronts Kyle in front of everyone.
"It just sucks to be called a bully in front of my children," Brandi tells Kyle.
"Enough of this mean talking. I can't take it!" a flustered Kyle vents.
The fight stemmed from last week's episode, when Brandi bluntly confronted Kyle about her husband's alleged cheating.
"Why would you bring that up? You know that it's hurtful. You know how hurtful and painful it has been for my family. Why would you do that at a table like this in front of everybody? F*** you," Kyle vented during her confessional.
"It still sucks to have it out there," Brandi said about the infidelity rumors.
Kyle fought off the rumors: "My husband and I are in love with each other. No tabloid or any group of mean girls can take that away from us."
Watch the preview and tune into The Real Housewives of Beverly HillsMonday nights on Bravo at 8/7c.