Exclusive
Bethenny Frankel's Number One Fan Who Was Given Job On Talk Show Quits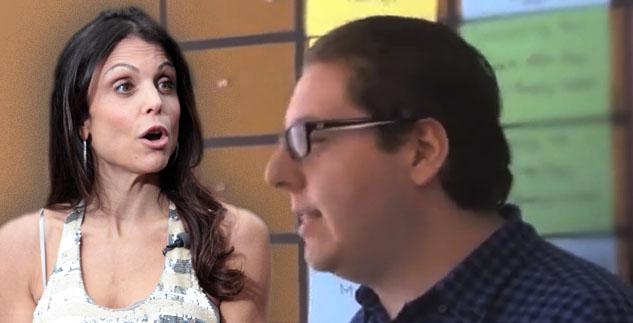 When Bethenny Frankel superfan Perry Acks was given the opportunity to work on his idol's daytime talk show four months ago he couldn't have been more excited, but RadarOnline.com has learned he's already quit.
After bombarding Frankel with tweets about how much he admired the former Real Housewives of New York City star and was trying to get a job on her new talk show -- she actually responded to him and he was able to land his dream job.
Article continues below advertisement
Here's how it all went down in April:
Then, by July Acks was working at the Bethenny talk show and they posted this video on their official YouTube page of his first meeting with Frankel:
youtube=https://www.youtube.com/watch?v=sNSCtcAUCS8&w=560&h=315
But the excitement was short-lived, according to an insider.
"Things behind-the-scenes are not good. It's tense," the source told RadarOnline.com.
"Some of her staff can be nasty and it doesn't make for a productive work environment."
However, another insider tells RadarOnline.com that Acks left on good terms and just chose to pursue other opportunities.
"It's true he is no longer with the show, but he left to pursue other avenues. He just wasn't happy in TV production," the source revealed.
"He didn't leave on bad terms. It was his first job out of college and he's figuring out what he likes. He was a runner on the show, and it just wasn't for him."
RadarOnline.com reached out to Acks for comment, who directed us to the show's publicist, who declined comment.
As previously reported, Frankel accused her staff of leaking negative stories to the press earlier this year and warned them to cut it out.