Exclusive
Bethenny Frankel Warns Talk Show Staffers: Stop Leaking Stories To The Press!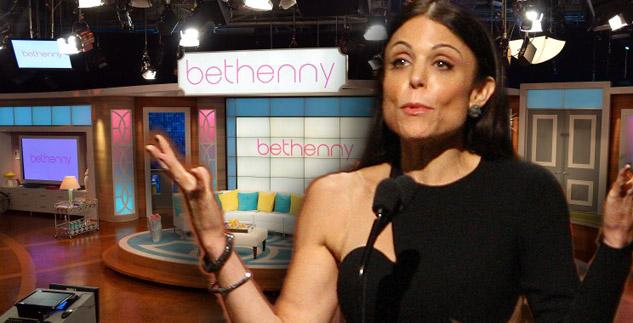 Fledgling talk show host Bethenny Frankel has accused her staff of leaking negative stories to the press and has warned them to cut it out, RadarOnline.com is exclusively reporting.
Frankel went on a tirade against staffers after RadarOnline.com exclusively reported that former Real Housewives of New York stars, Jill Zarin and Alex McCord, were invited to appear on her talk show — but both ladies refuses.
"Bethenny was seeing red and accused her staff of leaking the stories to the press. It's not a very happy place to work these days. After all of the hard work Bethenny's staff has done to make the show a hit, she accuses them of going this route," an insider told RadarOnline.com.
Article continues below advertisement
"These are very respected professionals that have worked in the business a very long time, unlike Bethenny. She has vowed to find out who the leak is, and has even threatened legal action if she can prove one of her people betrayed her and went public."
RadarOnline.com also reported that NeNe Leakes was coerced into appearing on Frankel's talk show after she appeared on Ellen DeGeneres' chat fest, which produces the Skinnygirl mogul's show.
On Thursday RadarOnline.com reported that "If NeNe wanted to go on Ellen in the future, she had to agree to appear on Bethenny's talk show. NeNe wasn't happy that she was being forced to go on Bethenny's talk show. The booker for Bethenny's show used to work for Ellen, and this was made clear to NeNe that this order was coming directly from Ellen. NeNe didn't want to ruffle any feathers, so she did it."
Meanwhile, over the last two weeks a booker for Frankel's talk show personally called Zarin and McCord to "explore the possibility of Jill and Alex appearing as part of a reunion from the Real Housewives of New York City Season 1 or 2," a show insider revealed.
Article continues below advertisement
"Bethenny is feeling pressure from network executives because ratings from her talk show have been less than stellar. Both ladies turned down the invitation to appear on the talk show."
In a desperate effort to have McCord and Zarin on her talk show, the embattled host offered them an insulting $400 pay day each, RadarOnline.com exclusively reported.
"Many of Bethenny's staffers were plucked from Ellen's show and production team. They were treated extremely well and professionally. Ellen is one of the kindest and most genuine people in the business, whereas Bethenny is just the opposite," the insider concludes.
"She is rude to staffers, expects a lot, and doesn't even have the courtesy to say thank you to her hard working team. There is now a lot of in-fighting going on, which is never a good sign for a freshman talk show."