Beatles Star George Harrison's Sister Broke & Living In A Trailer -- Who Got His Fortune?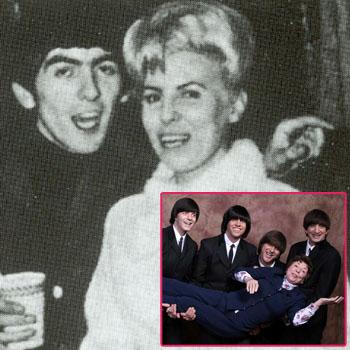 Whatever happened to brotherly love? Beatles star George Harrison cut his sister Louise out of his $300 million will before he died in 2001, it has been revealed. Now, the reports that she is utterly broke and living in a trailer! "I don't have any money," she confesses to the mag.
Harrison, who was living in a 120-room Victorian mansion in England when he died, left his fortune to his wife, Olivia, and son Dhani. His sister had to sell her house to survive, and took on a job as manager of a Beatles tribute band.
Article continues below advertisement
Though she makes appearances with the group occasionally and tells stories about her brother, it's not much of a living for the 82-year-old. She explains, "We've been struggling for the last two years or so."
And increasingly, she's desperate to leave her Missouri home, which is located in a "seedy area" that the ENQUIRER calls "a magnet for drug addicts, meth labs, and sex offenders."
"I would like to be able to afford to move somewhere better," Louise says. "But when you don't have much money, there's not much you can do."
MORE ON:
National Enquirer
Before her brother's death, Louise could at least count on a $2,000-per-month pension from his earnings, but that all stopped after he died.
She explains, "The Harrison Family Trust didn't want to give that to me any more and I wasn't in any position to argue. I guess I got screwed. I'm 82 and still working. Whoever decided that I was not deserving of $2,000 a month any more, that person obviously does not have much of a soul or a heart of anything else."
For more on her years living the high-life alongside her rock and roll star brother, and what her neighbors have to say about her current plight, pick up the latest issue of the ENQUIRER, on stands now!