Artist Arrested In Brazen Kidnapping Attempt Of 8-Year-Old Colorado Girl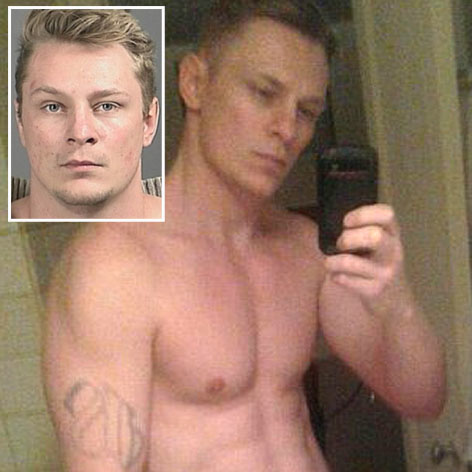 A self-proclaimed artist, who calls himself 'Jonathan Artist,' has been arrested in the brazen and bizarre kidnapping attempt attempt of an eight-year-old girl in Colorado.
Cops are calling John Stanley Snorsky a "predator" and accuse him of cutting the screen in an unlocked window of a home in Aurora Monday night, reaching in and pulling out the terrified little girl.
SHOCKING PHOTOS: Elizabeth Smart Evidence In Kidnapping Case
Article continues below advertisement
Fortunately, she made all the right moves, screaming and struggling with her would-be abductor. Her father was awaken by the commotion and got outside the house in time to rescue his daughter as the man ran away.
The story has had massive national news coverage since it occurred, with Colorado residents, in particular, extremely anxious to find the would-be kidnapper.
Snorsky was actually arrested on Tuesday on suspicion of violating his parole in an unrelated matter, Denver's Fox 31 is reporting.
During the next several days, more than 200 tips poured in to the Aurora police department, with a number pointing to Snorsky, Chief Daniel Oates said.
Snorsky's Facebook page promotes him as an artist. He's posted a selfie with his shirt off and a pic of himself painting a nude.
Oates called the kidnapping target -- whose name has not been released -- a "very good, brave young lady who kept her wits about her."
Snorsky is being held on $600,000 bail.