Alec Baldwin Suspended By MSNBC, His Talk Show's Off The Air For Two Weeks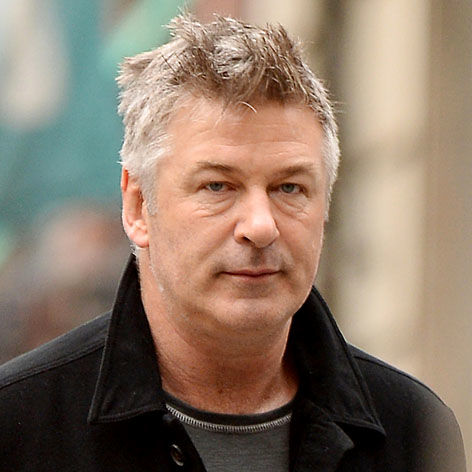 Alec Baldwin's new talk show, Up Late with Alec Baldwin, has been yanked off the air for at least two weeks.
The last minute suspension came Friday night just minutes before the show was scheduled to air on MSNBC. The cable net arm of NBC has also announced the show will not air next Friday.
The movie follows a dramatic several days for the former 30 Rock star who had a series of verbal altercations with photographers and reporters.
Article continues below advertisement
He called one photographer a "c*** sucking f**" and screamed "f*** you" at another.
He shoved yet another photographer and then knocked his camera out of his hands.
He accused Fox reporter Linda Schmidt of "assaulting" his wife, Hilaria Baldwin, although, in separate video, you can see Schmidt of simply approaching her to ask a question AND you can hear Hilaria tell Alec that Schmidt of "almost" hitting her with her microphone.
Baldwin, apologized - well, sort of, on the MSNBC website, staying he knows words are important and he'll "choose mine with great care going forward" but he put it all in the context of "trying to protect my family."
The future of Baldwin's show hints on more than just this, however. Since its October 11 debut, it has had a steady decline in viewers and was drawing fewer than 400,000 before it was yanked.