Accused Alec Baldwin Stalker Jailed For 30 Days Over Court Outbursts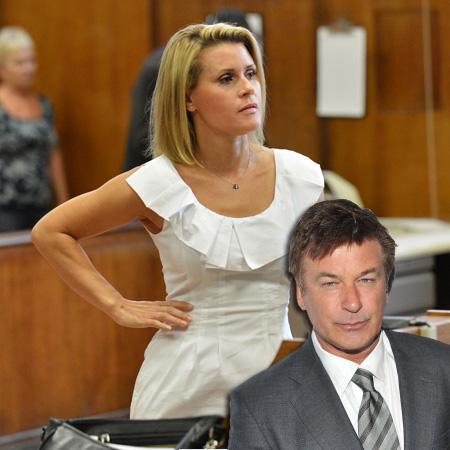 Alec Baldwin's accused stalker is headed to jail.
Genevieve Sabourin was taken into custody on Wednesday in connection with contempt of court, after repeatedly yelling during proceedings, calling the 30 Rock star a "liar" as he delivered testimony Tuesday; and kicking off Wednesday's proceedings with the same lack of restraint.
"That's it -- you are held in contempt," Judge Robert Mandelbaum told the accused stalker, ordering her to 30 days behind bars as a result of her behavior.
Article continues below advertisement
The French-Canadian woman tried making mea culpas for her behavior, telling the judge she was "stressed," "abused," and "vilified," but the damage had been done.
"You have been treated in this courtroom with respect," Mandelbaum told her, the NY Daily News reported. "Like every other person in this courthouse you are not permitted to scream out loud."
CNN reported it was unknown whether or not Sabourin would testify on her behalf, as she'd been scheduled to, due to the day's turn of events.