Cutting Expenses! Tori Spelling And Dean McDermott Are So Cash Strapped They Can't Afford To Get Him A Vasectomy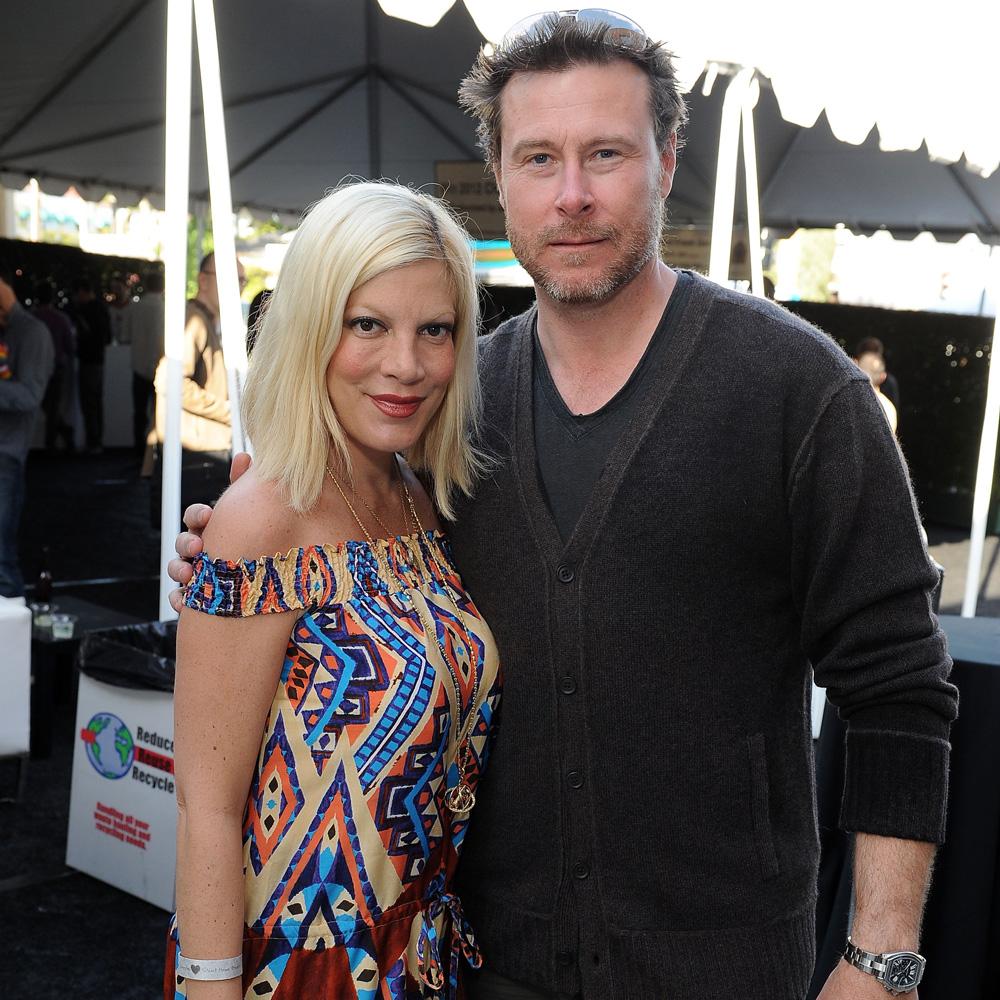 Tori Spelling's husband Dean McDermott wanted to get a vasectomy -- but the cash-strapped couple's business manager told them they couldn't afford it!
According to a new People magazine interview, reality television duo Spelling, 40, and McDermott, 46, who have four kids together, are done building their family.
But McDermott's vasectomy was just one of the expenses that got cut from the budget as the showbiz couple struggle to make ends meet for their large brood.
Article continues below advertisement
According to former rich kid Spelling, the daughter of the late TV mogul Aaron Spelling, times have been tough since their Oxygen show Tori & Dean: Home Sweet Hollywood was canceled last year.
"We don't have a series on the air right now, so we have to be more restrictive of what we can spend, just like anyone who doesn't currently have a steady job," Spelling said.
Spelling reportedly only inherited $800,000 from her dad. In 2011, Spelling and McDermott sold their lavish Encino home at a loss and got a modest rental in Los Angeles' San Fernando Valley.
And the former Beverly Hills 90210 star, who previously gave birth to Liam, 6, Stella, 5, and Hattie, 2, developed a life-threatening complication while pregnant with fourth child Finn, now 14 months old.
She was diagnosed with placenta previa, a condition in which the placenta is too close to the cervix during pregnancy, according to People.
Luckily, both mother and baby were fine.
But the same can't be said for the finances of Spelling and her husband, who hope their next reality show, HGTV's Tori & Dean: Cabin Fever, debuting this spring, will be a hit.
In her new memoir, Spelling It Like It Is, the former Beverly Hills 90210 star admits she must give up her expensive tastes.
"Our circumstances have changed," she writes.