Self-Help Guru Tony Robbins Spends $10 Million To Renovate New $24 Million Florida Mansion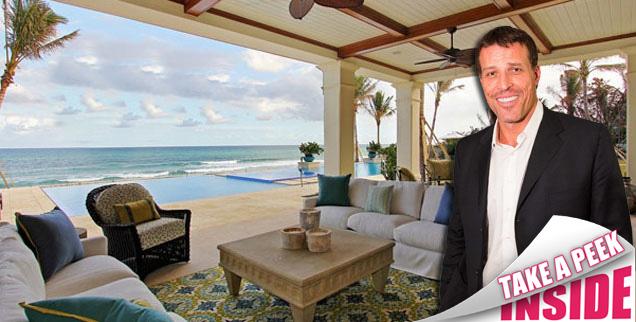 Fire-walking self-up guru Tony Robbins apparently thought his newly purchased and just-renovated Florida mansion needed some help.
For one thing, Robbins didn't care for the spectacular infinity pool at the oceanfront Manalapan estate. According to GossipExtra, he's pulled permits to demolish it and replace it with a different pool.
He's also permitted to gut the interior of the 16,000 sq. ft. house although it had a total renovation last fall before it went on the market and sold to Robbins for $24.7 million earlier this year.
Article continues below advertisement