Exclusive
A Baby For Renee: Zellweger Desperate To Start A Family Through Adoption, Says Friend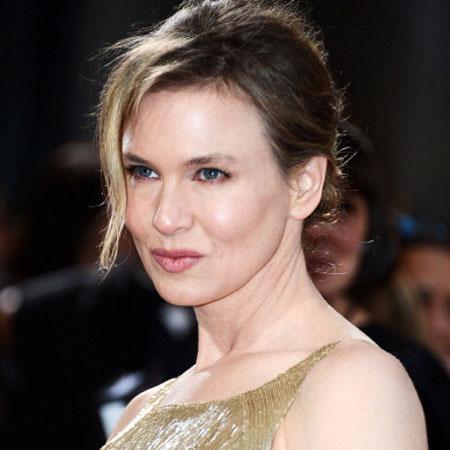 Bridget Jones is all grown up in the latest installation of the Helen Fielding series, which was released earlier this week: Mad About the Boy, the one-time sexy single is married, widowed, and the mom to two kids! Now, the woman who's played her on the big screen wants to follow in her footsteps. RadarOnline.com has exclusively learned that Renee Zellweger is desperate to start family with her boyfriend, Eric Clapton guitarist Doyle Bramhall II.
Article continues below advertisement
"She's considering adopting," a source close to 44-year-old Zellweger reveals, adding that she has molded her career in recent months to allow herself more time to focus on her personal life.
"She's been directing and working on her own projects, which has given her more time and flexibility to build her relationship with the right guy," the source explains. "Hopefully, she'll get the family she's always dreamed of having."
And it's starting to seem like the perfect time. "Renee's a true romantic, and she didn't want to be a single mom," the source says. "She always wanted to have a partner who is dying to share the adventure of parenthood with her. She really wanted the situation to be perfect -- and it seems like it's getting there."
Zellweger and Bramhall first met when they were students at the University of Texas Austin in the '90s. A "catching up" date in the summer of 2012 relit the spark, and the rest is history.
Article continues below advertisement
"Renee was ecstatic about finding love again with an old friend," a source close to Zellweger explains. "She knew Doyle's a good, solid guy, and she easily imagined starting a family with him."
So, she threw herself into the relationship. "She followed him to his different gigs around the country this summer like a groupie," the source says. "She joked that she felt like a teenager again!"
Still, 44-year-old Renee is realistic about her age and what it means for her future as a mom, the source says. "She knows that she probably missed the boat on carrying and giving birth to a child," the source reveals. "She gets down about not having a family yet. She really thought that she'd be married and raising kids out in the Connecticut countryside by now."
But she's not giving up. "Renee tries to find the positive side of things," the source explains. "She knows 44 isn't too old to be a mom. It will just have to happen a little differently than she always imagined it would."