Exclusive
Marlo Hampton Slams Close Pal NeNe Leakes! The Reason 'I'm Not A Housewife Is Because I'm Not Married Yet'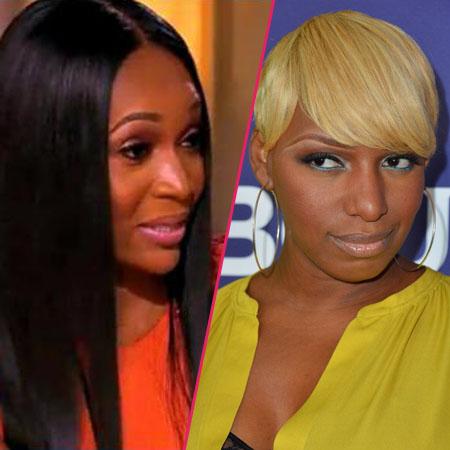 Article continues below advertisement
"After working with Marlo on the show, I could see why she was not a housewife, because she's super difficult," NeNe said. "She's super extra."
Now, Marlo tells RadarOnline.com that the reason she has never become a full-time housewife is not because of her attitude, but because she is not married!
"I have no husband, so I can't even be a full-time housewife," Marlo says.
But she does say that it's her unique personality that allows her to show up on the Bravo screen.
"There's nothing normal about me — I love being extra and I own it," she says. "That's part of Marlo. Me being normal, you wouldn't see me every week being on the show and I'm sure she wouldn't have asked me to be in her wedding if I wasn't extra."
Marlo continues, "Everyone loves my personality. The producers love me. Which producer wouldn't love me? It would be a fool not to, right?"
While Marlo confirms that she has never been offered a full-time role, she does consider herself a cast member, similar to the likes of Marysol Patton on The Real Housewives of Miami and Kim DePaola on The Real Housewives of New Jersey.
Article continues below advertisement
"It just would be friend of the housewives, but I always just say a cast member because I'm on it," Marlo explains. "I'm being called to tape… so I would definitely say I'm a cast member with Bravo."
Marlo even confirms that she will be appearing in the upcoming Season 6 of RHOA.
"I'm taping a couple of scenes here and there," she says. "I don't know if I'm supposed to tell you that, but yeah."
And even if Marlo ever got married, she is not sure she would want to ever step up into the shoes as a full-time housewife.
"It depends on what my husband would want," she says. "That would definitely have to be 50-50 because I feel some men would not like that. And you know I want to marry a successful man, so hopefully he would tell me it's not for me."
Besides, Marlo knows that she is different from the other housewives.
"I'm different and I'm okay being different," she admits. "I'm on my own little planet and I'm fine on it."