Exclusive
Pauly D's Baby Mama Told Live-In Boyfriend He Was The Dad Of Love Child; 'He's Been Humiliated,' Reveals Insider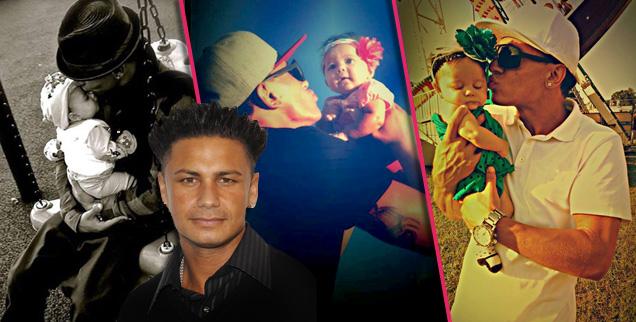 The Hooters waitress who bedded reality star Pauly D during a one-night stand and later gave birth to his love child lived an EPIC lie, allowing her live-in boyfriend to believe the child was his... when it actually was not.
Donn Barbitta, who lived with Amanda Markert in Egg Harbor, N.J. until this week, believed five-month old Amabella was his offspring, RadarOnline.com has exclusively learned.
He only learned of the ultimate deception when news of the paternity broke earlier this week.
Article continues below advertisement
"He broke up with Amanda on Monday," a source close to the situation told RadarOnline.com. "He's been humiliated."
When contacted, Barbitta confirmed he had been in a relationship with Markert but remained tight-lipped.
"I really don't want to talk about this right now... but you have seen my Facebook photos," he said, in an exclusive interview.
Indeed, Barbitta's Facebook page is littered with images of of the proud "dad" cradling tiny Amabella, the most recent on October 2.
In one message posted on July 26, two months after the child was born, he referred to girlfriend Markert as his "wifey" and said "I love you so much baby."
"Even through the ups and downs were stronger than ever," he wrote. "Today is your day so let's enjoy it and party it up boo!!"
As RadarOnline.com previously reported, 33-year-old Pauly D, aka Paul DelVecchio, revealed he and Markert had not been in a relationship, beyond a hook-up in Las Vegas in 2012.
"He wasn't exactly planning for it to happen this way," a source said, "but God works in mysterious ways."
They added, "He tried to keep the baby news a secret. Most of his family and friends found out the news the same time as the rest of the world did. Everyone was shocked!"