Want To Live Like Mike? Michael Jordan Auctioning Off Chicago-Area Mega-Estate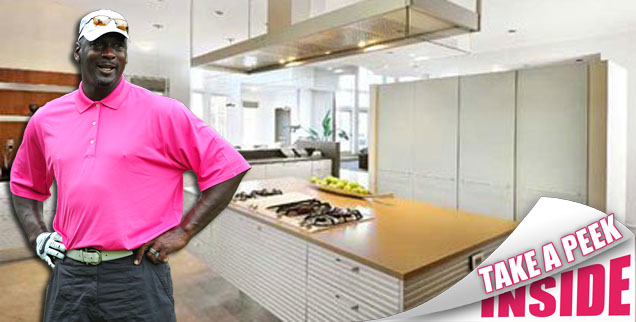 After failing to find a buyer for his massive Illinois estate -- listed 18 months ago for $29 million -- Michael Jordan has put the place up for auction.
The 56,000 sq. ft. monster of a mansion and separate guest house sit on several acres in suburban Highland Park, right on Lake Michigan.
All the rooms are super-sized to accommodate the former NBA superstar, who lived there during his marriage to first wife, Juanita. The place is being sold fully furnished.
Article continues below advertisement
There's also an indoor full-size regulation basketball court, tennis court and swimming pool.
Potential buyers for the November 22 auction have to register with a $250,000 deposit and there's no minimum reserve on the selling price.
The former Chicago Bulls superstar now splits his time among homes in Florida, North Carolina and Utah with wife, Yvette Prieto who he wed in April.