MasterChef Finalist Josh Marks Commits Suicide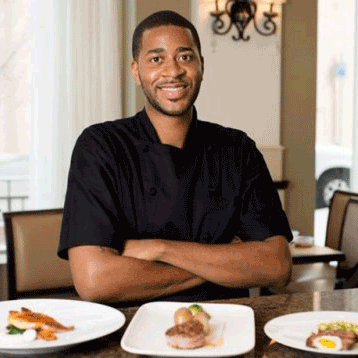 Troubled MasterChef finalist Joshua Marks died Friday night, in what authorities called a suicide.
"Joshua Marks suffered a gunshot wound to the head and the manner of death was suicide," a spokesperson for the Chicago Medical Examiner's Office said.
A friend and two relatives of the victim were on the scene when cops arrived last night, and one told police that Marks suffered from schizophrenia and bipolar disorder, the Chicago Tribune is reporting.
Article continues below advertisement
The 7'2" tall Marks -- often called a "gentle giant" -- was the runner-up in season three of the Gordon Ramsay -hosted cooking competition show.
But just 10 weeks ago he was arrested during a bizarre altercation with cops where he insisted he had become "possessed" by Ramsay who had turned him into god.
Charged with several felonies, he was scheduled to appear in court November 2.