Marilyn Chambers' Daughter McKenna Taylor Talks Behind The Green Door Remake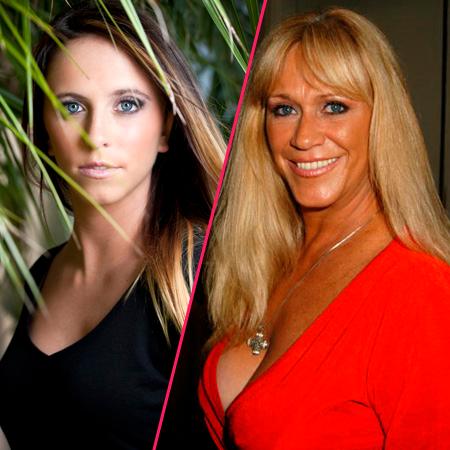 Infant model-turned-adult actress Marilyn Chambers was a pop culture icon, and now Vivid Video looks to recreate her latter work in the new remake of her iconic 1972 XXX film Behind the Green Door.
RadarOnline.com exclusively spoke with Chambers' daughter McKenna Taylor, who makes a cameo in a non-performing role, and also took part in some elements of production.
"I was a part of the casting," she said, lauding Brooklyn Lee, the now-retired porn actress who played Marilyn's lead role in the re-make.
Article continues below advertisement
"I actually saw her audition," Taylor said, "and she takes the role very seriously."
She said her mother, who passed away in 2009, would think this was cool for anything to be remade all these years later.
"It's kind of a behind-the-scenes thing," Taylor told us, adding that while she's been "shielded from that industry," she has "an insider's look.
"I've learned about everything," she said.
Directed by industry mainstay Paul Thomas, Behind the Green Door is available on DVD and VividTV now.