Kris Jenner Reveals Daughter Khloe Kardashian Is 'Staying Strong' In Wake Of Lamar Odom Drug & Cheating Scandals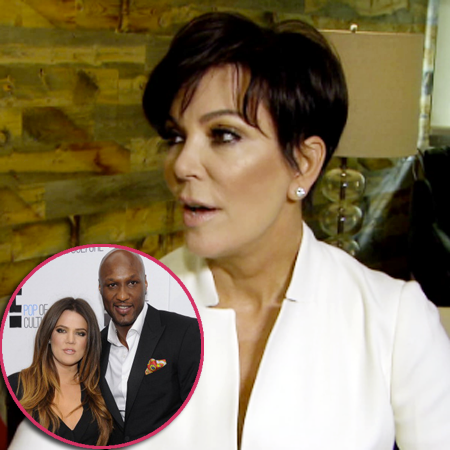 Kardashian momager Kris Jenner is speaking out for the first time about her daughter Khloe Kardashian's marital problems with ex-NBA husband Lamar Odom.
In the wake of reports that Lamar is refusing to seek help for his alleged drug addiction issues, Jenner tells E! News that Kardashian is putting on a brave face despite all the pain that she is going through.
"She is resilient, but she is very strong," Jenner says. "She's very sensitive and she loves really hard and she feels with all of her soul."
Article continues below advertisement
She continues, "But she also has the ability to put that game face on and go out there in the world and do what she needs to do."
In recent weeks, reports have suggested that the end is near for Kardashian and Odom's marriage and that there is no way of fixing the damage created by his alleged drug abuse and reported infidelities.
As RadarOnline.com exclusively revealed on Friday, Kardashian has already had divorce papers drawn and she's even signed them -- but is hesitant to "pull the trigger."
MORE ON:
Keeping Up With the Kardashians
Kardashian "truly believed that if she got pregnant, it would cause Lamar to change his ways," a source told RadarOnline.com.
"Khloe thought having a baby together would bring them closer together as a couple. It was all she ever wanted, to have Lamar's baby and have their own family."
But, unfortunately, it doesn't sound like the plan worked.
"Khloe now recognizes that bringing a baby into this relationship at this time would have been a disaster, and unfair to an innocent child," the source added.