Exclusive
Kris Jenner 'Insanely' Jealous… After Estranged Husband Bruce Rekindled Friendship With Ex-Wife Linda Thompson Before Shock Split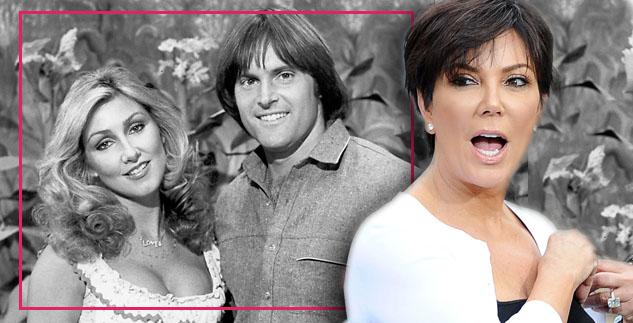 Bruce Jenner had been spending more and more time with his ex-wife Linda Thompson, the stunning former model who once dated Elvis Presley, in the months leading up to this week's stunning separation announcement, RadarOnline.com has learned.
The former Olympian decathlon champ was married to Thompson, 63, until their divorce in 1984. The pair has two sons, 32-year-old Brandon and Brody, 30, the ex-star of MTV's The Hills.
Article continues below advertisement
"Bruce has been spending a lot of time with Linda and the boys in Malibu over the last few months," a Jenner family insider told Radar.
"Linda has lived in Malibu for decades and leads a very normal life, away from the spotlight -- the opposite of the Kardashians and Jenners.
"She has been offered roles on various reality shows over the years, but primarily turned it all down. It's just not something she is interested in."
Compounding the drama, the source said Bruce's estranged wife Kris, 57, has forever been "insanely jealous" of Thompson -- who rose to international fame as Elvis Presley's longtime girlfriend after he separated from his wife.
"Linda is not only is she drop dead gorgeous, but she is one of the kindest people on the planet," the source added.
"It's not sitting well with Kris that Bruce has been spending time with Linda. There is nothing romantic going on between the two at this time. However, Bruce has always had a special place in his heart for Linda and admires what an amazing mother she is to their sons."
Article continues below advertisement
Thompson, who won the Miss Tennessee USA title in 1972, married composer David Foster in 1991, who later married Real Housewives of Beverly Hills star Yolanda Foster.
"Both Brandon and Brody are happy to finally be able to spend time with their parents together, after all of these years," the source added.
"Linda has always wanted to be friends with Bruce, but Kris wouldn't allow it. She would give him so much grief about spending time away from their daughters, Kendall and Kylie. Bruce felt guilty and just didn't pursue it.
"He wishes he could have done things differently, but he can't change it now. Bruce knows that all he can do moving forward is be there for his sons, now.
"It's not lost on Bruce that he has much more in common with Linda than the woman he called his wife for 22 years!"