Just Say Ah! Kendall Jenner Holds Hands With Niece Nori West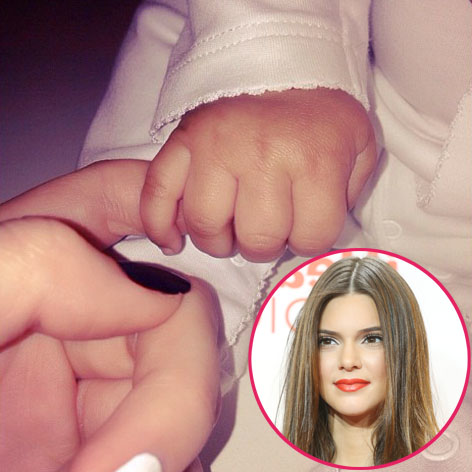 Kendall Jenner loves being an aunt to sister Kim Kardashian's daughter Nori West.
Calling the four-month-old her "roommate" and "best friend," Jenner is sharing a pic with her fans of little Nori holding on to one of her perfectly manicured fingers.
Kim and her baby daddy, Kanye West, are still living with her mom, Kris Jenner, and younger sisters, Kendall and Kylie Jenner, while their new home is being renovated.
Article continues below advertisement
They're hoping to move in by the end of the year.