The X Father! Kelly Rowland's Heartbroken Dad Says She Was Taken Away From Him At Age 7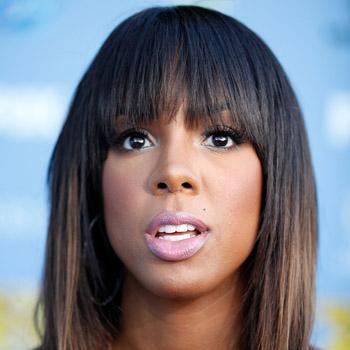 Kelly Rowland's heartbroken father Christopher Lovett claims he was X-ed out of his daughter's life when she was just seven years old.
Lovett has told Star that the future Destiny's Child singer turned The X Factor judge's mother, his wife Doris, left him, taking Kelly with her and leaving no forwarding address.
He hasn't seen his daughter since!
"So many previous years have passed and I'm getting old," says Lovett, 67. "I just pray she comes back into my life before it's too late."
Article continues below advertisement
Kelly's dad admits that he was a hard drinking husband who shouted at Doris in front of their daughter.
"I couldn't control it," he sighs of the verbally abusive behavior young Kelly eyewitnessed.
"I hoped I could make it up to her. But I'm still waiting for that day."
Lovett reveals he's been trying to get in contact with his daughter, now 32, for years.
"Whenever Destiny's Child was on the cover of a magazine, I would call and beg them to tell her I was looking for her," he says.
Lovett also wants his famous daughter to know, "I love you with all my heart."
For more on the story, pick up this week's issue of Star — on newsstands now.