Kate Gosselin: 'I'd Be Fine If My Kids Want To Write Tell-All'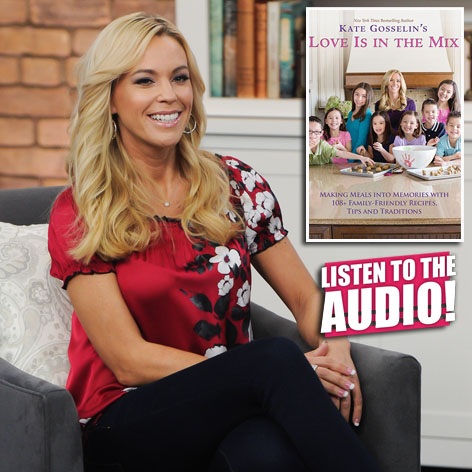 Kate Gosselin isn't crazy about anyone writing about her family other than herself but she's made an exception for her eight children.
The former reality star said she'd be "fine if the kids wanted to write a tell-all book."
So much of what's been written about them is "untrue," Gosselin insisted during an interview with Michelle Lewis and Ron Olson of Memphis radio station, WMC-FM, that her children should be able to tell their own history.
Article continues below advertisement
"They are normal kids," Gosselin said. "The boys are insanely obsessed with Legos. Mady is insanely obsessed with One Direction ." And Cara, she said, is all about school and sports.
Gosselin's comments come on the heels of her filing a lawsuit against her ex-husband, Jon Gosselin, and blogger, Robert Hoffman, who penned a tell-all about Kate.
As RadarOnline.com reported, Kate accused Jon of illegally hacking into her emails accounts and bank records and passing the information to Hoffman who used it in his "defamatory" book about her.
The Gosselin kids already have a book credit. They co-authored, with their mom, her new cookbook, Love Is In the Mix , which is having a hard time finding readers. Released September 24, it is an embarrassing 2,625 on Amazon's top-sellers list.
Gosselin also revealed that she isn't looking for a new mate, following her divorce.
"I don't have time to search for a new partner. It would have to be by accident that I meet someone," she said.
One thing she is quite certain on though, is the idea of ever having more kids even if she were to fall in love with a man who wanted to have a child with her.
"Eight truly is enough," Gosselin laughed. "Never in a million years would I have more kids."
You can listen to Gosselin's WMC-FM interview HERE:
https://media.radaronline.com/brand-img/wp-content/0x0/2013/10/kate-gosselin.mp3