Greg Louganis Marries Johnny Chaillot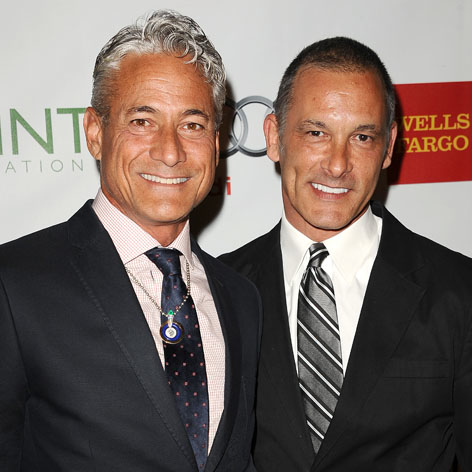 Greg Louganis has taken a dive into marriage. The Olympic hero and recent Splash coach wed Johnny Chaillot, a paralegal, Saturday night in Malibu.
The couple met just 18 months ago and became engaged in April.
"It was amazing because I have so many people from all facets of my life here tonight and they are all here and celebrating it is all wonderful," Louganis told PEOPLE after the ceremony. "I already feel different."
Article continues below advertisement
The wedding took place at sunset at Geoffrey's restaurant, overlooking the beach.
Chaillot's four sisters and Louganis' diving coach were there. So were Barbara Eden, actor French Stewart, and former Olympians Janet Evans and Nadia Comaneci.