Conrad Murray Believes Michael Jackson Wants Him To Take Care Of His Children, Says Former Bodyguard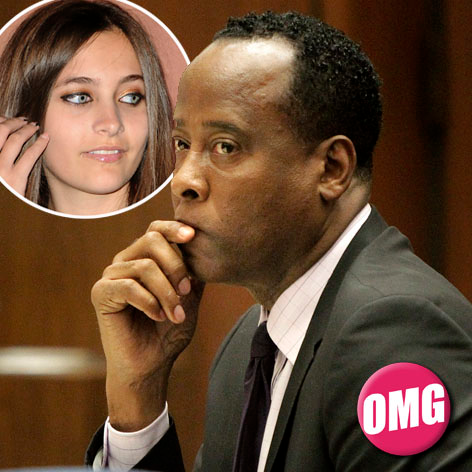 With just hours to go before he's to be released from prison, Conrad Murray is plotting out his new life, and a big part of it is caring for Michael Jackson's children, the disgraced doctor's former bodyguard, Jeff Adams, told the New York Daily News.
"Murray thinks Michael would want him to care for his children," Adams said. "He has lost his mind. Paris and Prince solely blame him for killing their dad.
Article continues below advertisement
"It is quite sad because he is causing Michael's daughter more problems. He is deluded and feels like they are close like they were before Michael died."
Murray is refusing to accept that Jackson's kids -- Paris, Prince and Blanket want nothing to do with him, Adams said.
"They have asked him to leave the country but he is in denial."
Adams worked for Murray from the time of Jackson's death in 2009 until he went to prison in 2011, convicted of involuntary manslaughter.
according to the bodyguard, Murray has never shown remorse for his actions contributing to Jackson's death.
"He never said 'sorry' to the children or their grandmother for his actions and I don't think he ever will."