Chris O'Donnell: 'It's Chaos Here,' 'NCIS: Los Angeles' Star Says Of Raising Five Kids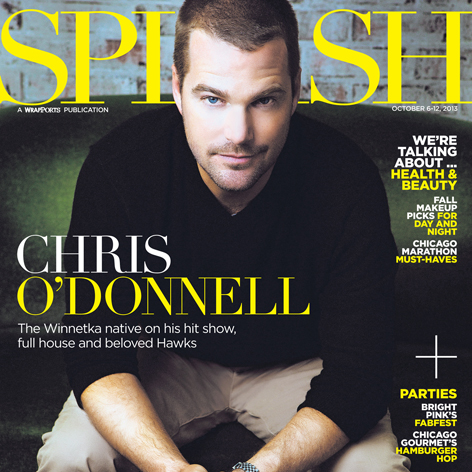 Chris O'Donnell has one of the most successful careers on TV but the NCIS: Los Angeles star says that being the father of five takes a lot more work.
"It's chaos here. Saturday morning when I wake up. I'm just so exhausted. The kids are raring to go and there'll be a half-dozen sporting events on Saturday," O'Donnell told the Chicago Sun-Times' SPLASH magazine.
The Illinois native tries to prioritize his family but the intense shooting schedule of an hour network drama takes its toll, costing him precious family time with his wife Caroline Fentress, and their kids who range in age from 14 to five.
Article continues below advertisement
"There are a lot of days where I wake up in the morning and it's dark out and everyone's asleep, and I come home and it's dark out and everyone's asleep," he admitted.
And Hollywood, O'Donnell added, complicates parenthood.
"It's a tough place to raise your kids and have them be grounded," he said. "I feel very fortunate to have been raised with Midwest values."