Britney Spears Music Is Secret Weapon In War Against Somali Pirates, They Can't Stand It!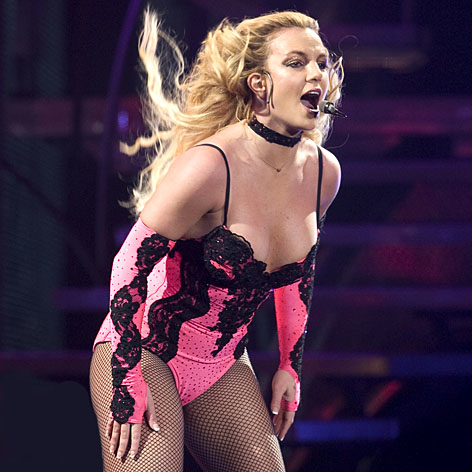 With the Tom Hanks movie, Captain Phillips , burning up at the box office, the whole world is looking at the dangers shipping captains face from Somali pirates.
Now there's a new tool being used against them -- Britney Spears music!
British cargo ships sailing through the treacherous waters off the east African coast are using this weapon with great success, Merchant Navy Second Officer Rachel Owens told the Sunday Mirror.
Article continues below advertisement
The ships are blasting the pop star's songs through speakers aimed at the pirates when they're seen approaching.
"These guys can't stand Western culture or music making Britney's hits perfect," said Owens.
The east African coast is a hot spot for pirates who attempt to board ships and kidnap crews for multimillion dollar ransoms. In 2011 alone there were 176 attacks on ships off the Horn of Africa.
Officer Owens regularly guides huge tankers through these waters.
The speakers can be aimed solely at the pirates so as not to disturb the crew, she explained.
"They're so effective the ship's security rarely needs to resort to firing guns. As soon as the pirates get a blast of Britney they move on as quickly as they can."
Steven Jones, of the Security Association for the Maritime Industry, told the Mirror the US police and military were the first to use music to quell rioters. The tactic was then adopted by cruise ships and merchant navy vessels to scare off pirates.
Is there any pop music he wouldn't use?
"I'd imagine using Justin Bieber would be against the Geneva Convention," Steven joked.