NFL Star Adrian Peterson's 2-Year-Old Son Dies From Battery Injuries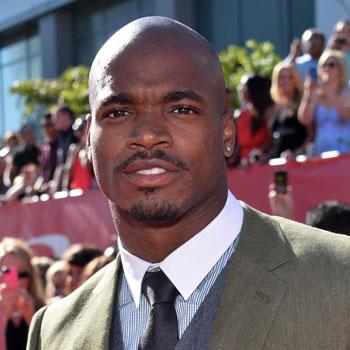 NFL star Adrian Peterson's 2-year-old son died on Friday after being severely beaten by his baby mama's boyfriend, RadarOnline.com is reporting.
The boy was put on life support Thursday evening in a Sioux Falls, S.D. hospital after Joseph Patterson, 27, allegedly assaulted the child, leaving him in critical condition.
Family members made the decision to take him off life support on Friday.
"I really appreciate all the support that I've been receiving from fans, the Vikings organization," Peterson said during a press conference on Friday, before his son died.
Article continues below advertisement
"This is a private matter and I would ask you all to please just respect my privacy and not ask at all about the situation at hand."
Patterson was initially charged with aggravated assault and aggravated assault on an infant, but authorities are now considering additional charges.
"As officers and first responders got there, they found the child was unresponsive and he was taken to the hospital," police spokesman Sam Clemens told USA TODAY Sports. "So they ended up calling police about that or letting them know. We had detectives talk to quite a few people to try to figure out what happened. What they ended up finding was that when the injuries happened there was one person with that child, and that person was Joseph Patterson.
"The injuries they found were head injuries," Clemens said. "It was obvious to medical staff that abuse had taken place and that those injuries weren't accidental."
Peterson is still expected to play in Sunday's game against Carolina.