Exclusive
Simon Says… You Belong To Me! Inside Cowell's Iron-Clad X Factor Contract - Read The Documents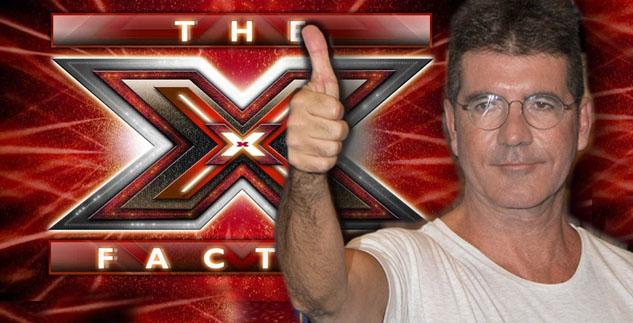 Would-be superstars are willing to sacrifice a lot to prove they have the X Factor: On the series premiere, one performer left his wife and preemie daughter at home in the hospital. But Simon Cowell asks contestants for a lot more than their loyalty — a contract for The X Factor, obtained exclusively by RadarOnline.com, shows just how much desperate contestants sign away to Cowell and his collaborators in their quest for fame.
Article continues below advertisement
The documents, relating to The X Factor: Australia, were entered as evidence in an ongoing court case between the winner of The X Factor: Australia, Samantha Jade Gibbs and an American record company that claims she breached her contract by going on the show.
And while contestants are indeed barred from entering if they have binding recording contracts, the producers' demands are much more extensive.
Inside The Super-Restrictive 'X Factor' Contract - Read The Docs
Among the 66 clauses of the contract is one that asks performers to turn over all rights to their performances. The X Factor "shall be entitled to dub my voice in any language," the clause reads, and transmit photographs, likenesses and biographical information about the contestant "throughout the Universe … in all media and formats throughout the universe … whether now known or hereafter invented throughout the Universe."
Article continues below advertisement
Contestants agree to "make myself available at such times and in such locations as the Company may reasonably require … including without limitation for the purposes of tests, auditions, rehearsals, publicity 'trailers,' photographs, recordings, retakes, and other contributions," and to promote the show without pay during the show and for one month after it finishes screening.
If they do not, the show reserves the right to disqualify them from the competition or revoke any prize.
Contestants are not paid wages or salary during the extent of the competition, and do not receive any form of residual payments when the show airs in repeats.
Meanwhile, contestants must not perform on any other TV or radio show without permission, and cannot speak to media directly.
"Should I be contacted by a member of the press, I hereby undertake to refer them to the company's publicity office," the contract states.
In addition to depending on the show's publicist, they must use a lawyer "introduced by the company" when signing recording and management agreements with the show.
Are the sacrifices worth it? Just ask One Direction, Leona Lewis, and the British girl group Little Mix, all of whom got their start on the show.
Cowell's company, Simco, produces The X Factor along with Fremantle Entertainment and Sony Music Entertainment.