Got A Spare $70 Million? That's What Wayne Newton Is Asking For His Las Vegas Ranch, Take A Peek Inside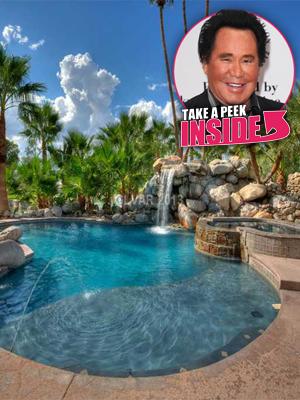 Casa de Shenandoah, the 36-acre ranch that Wayne Newton and his family called home for 45 years, has hit the market for a stunning $70 million.
In 2010, Newton transferred the property to CSD LLC, with himself as 20 percent owner, for the purpose of turning the place into a museum honoring the singer. But CSD fell into bankruptcy, reports the real estate listing site Redfin, and the property has hit the market as part of the proceedings.
Article continues below advertisement
So what do you get for $70 million? Try a runway and jumbo jet terminal that allows your plane to pull right up to the house. There's also a zoo although the animals and birds have all been moved out.
There are extensive equestrian facilities including 37 stables, plus a tennis court and pool.