Transgender Catwalk Model Wows With Post-Sex Change Operation Pics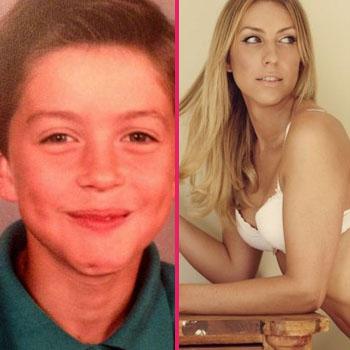 Glen Gibson grew up as a man but after having undergone hormone therapy for two years, she now has 32B breasts and goes by Nicole Gibson, and RadarOnline.com has the photo of her amazing transformation.
Nicole is a 32-year-old catwalk model who wowed onlookers in the run-up to London Fashion Week — and she will undergo a full reassignment surgery on Thursday.
"I used to dress up in dresses and pretend I was Elizabeth Taylor — but I told everyone else I was pretending to be a wizard," the British beauty told UK's The Mirror.
Article continues below advertisement
"I knew I wasn't the same as everyone else."
While taking hormones Nicole worked in a local pub, but took up modeling after friends complimented her on her new physique.
Of her strut down the catwalk for Models of Diversity in East London, Nicole said it was "amazing" and she was able to book the Ideal Home Show later this year.