Tom Hanks' Days Are Numbered In NYC, Had To Leave Premiere Early Because Of The IRS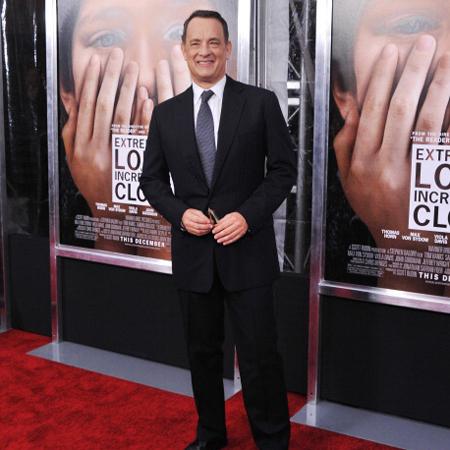 Tom Hanks is stuck in a bizarre situation thanks to a New York City apartment he owns, and it has to do with the IRS.
Hanks, 57, has a primary residence in California which means the Tax Man only allows him to spend 183 days per year at his apartment in NYC and the Apollo 13 is already at about 149 days this year, so he has to be careful now with how he splits his time.
According to Showbiz411, the A-lister even had to skip out early at his Captain Phillips premiere at the New York Film Festival last Friday night because he had to fly back to California so he didn't take up an extra day of his New York time.
Article continues below advertisement
"There are no exceptions for celebrities at the IRS. And Hanks has spent roughly 149 days in New York this year already between rehearsing for and appearing in Lucky Guy on Broadway," the website reported.
"His days are running out, it was explained to me. And Hanks still has to open Captain Phillips properly on October 10th, and he has Saving Mr Banks coming from Disney in December."
In order to fulfill all of his publicity duties for his upcoming projects, Hanks will have to ration his days in the Big Apple carefully.
"He had to get back to Los Angeles pronto on Friday. And let me tell you, I was reading about this: the IRS is very strict. Apparently they really watch the whole bicoastal thing with actors, singers, celebs of all kinds," Showbiz411 said.
"It's the price you pay for being rich and famous."