Teresa Giudice Blasts Bravo: I've Bonded With My Brother… But 'They're Not Interested In That'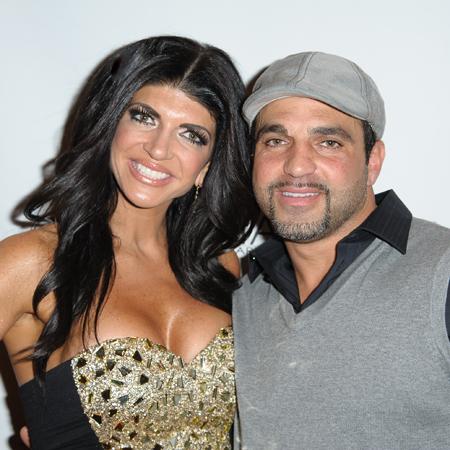 Teresa Giudice is the latest reality star to blast Bravo for their selective editing in what they choose to air and how they "fictionalize" a story, with her new claim that they're not showing the truth about her very own family feud.
The Real Housewives of New Jersey star has been viciously fighting with her brother, Joe Gorga, for multiple seasons but according to her even though they've made up Bravo refuses to show that side of the story.
Article continues below advertisement
Teresa said that she has "bonded with her brother" but that the network wasn't showing the happy times, only the fights.
"Bravo is not interested in that - they only want the drama!" she said at the Daytona Beach Lifestyle & Boat Show on Saturday, September 22.
As RadarOnline.com previously reported, the guest appearance contracts that Bravo requires people sign if they are on RHONJ states that they are able to "fictionalize" material.
"The rights granted herein shall also include the right to edit, delete, dub and fictionalize the Footage and Materials, the Program and the Advertisements as Producer sees fit in Producer's sole discretion," the opening clause in the contract reads.
Teresa said that she's turned down a spin-off series of her own many times because she doesn't want her four daughters exposed to the scrutiny that she is under.
Article continues below advertisement
"I was offered many times," she said. "I don't want a show that focuses on me and my children...I would not want my family ripped apart!"
She also insisted that if the girls don't want to film they don't have to.
"I don't force them to go before the cameras. I only let them on if they feel like it."
Her fight with Jacqueline Laurita has caused a permanent riff in their relationship too she explained.
GALLERY: The Giudice's 30 Most Shocking Quotes About Fraud & Finances
"Me and Jacqueline had a falling out but we are slowly rebuilding our friendship. I don't think it will ever get back to where we were before."