Exclusive
Tammy Lynn Michaels Complains About 'Debt' & 'No Insurance' For Upcoming Surgery Despite Huge 'Divorce' Settlement From Melissa Etheridge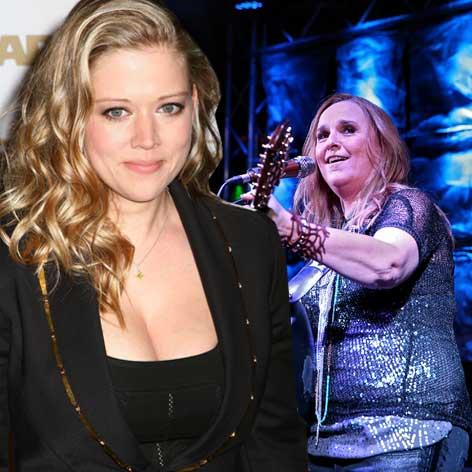 Tammy Lynn Michaels is again complaining about her financial situation, even though she received a huge settlement from former partner Melissa Etheridge just a year ago, RadarOnline.com is exclusively reporting.
"My insides are exploding. No insurance means surgerys gonna co$t; 1/2 mil in debt and here comes more," Michaels wrote her Twitter followers on Friday.
Superstar singer/songwriter Etheridge and Michaels were registered domestic partners in California. Using an anonymous sperm donor, the couple had two children, Johnnie and Miller, which Michaels carried.
Article continues below advertisement
Their divorce-like settlement was highly contentious following their 2010 split, and was finalized on June 11, 2012 with Michaels receiving $23,000 a month in spousal and child support plus half of Etheridge's record royalties which at the time put an additional $60,000 a month in Michaels' pocket, reported Lawyer.com.
Michaels didn't explain what she meant by her "my insides are exploding" comment and it's also a mystery why she is so deeply in debt and not carrying health insurance.
She and Etheridge have continued to battle over custody issues and were in court again as recently as last month.